Swami Santhiprasad's
Yoga Letters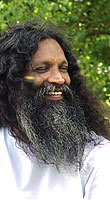 SCHOOL of SANTHI
International

...........................


School of Santhi
Yoga Teacher Training School in India & Europe


...........................


Traditional
Yoga School in India
for spiritual seekers
guided by
Swami Santhiprasad


...........................
Swami about Prana
Swami Santhiprasad, Spiritual Yoga Master & Yoga Guru
Learn more about Traditional Yoga, Prana and Indian wisdom
from Swami Santhiprasad, Spiritual Yoga Master at
School of Santhi Yoga School in India,
Traditional Yoga Teacher Training in Kerala, South India


---

October 2006
Dear Yoga friends,
Prana the connecting link between body and soul
Before the beginning there could only be silence. When we see ourselves and everything around, part of manifestation, the question arise:



FROM WHERE DOES EVERYTHING APPEAR?

As far as I can speculate, everything could only come out of the original silence. We see an enormous intelligence working in everything. I can't avoid believing that what ever came has certainly been created by this intelligence.



SO FOR ME,

intelligence is hidden in silence! Everything is happening through a certain process that is a purposeful movement in succession. To create a movement there need to be a motivation and a force. Without force nothing can move or generate. What ever exists, needs power for its sustenance.



I HAVE COME TO THE

conclusion that the force which creates, maintain and destroy is Prana. In the human body, prana functions through the process of breathing.



YOU ARE A GREAT PULSATION!

Emergence and submergence. While you are inhaling your whole being is expanding and occupying a little more space around you. While you are exhaling you are giving back the space which has been occupied by you. The corresponding vibration of this movement extends everywhere, in an inconspicuous dimension.



YOU ARE EXPANDING

and contracting continuously. You are a pulsation in the universe and therefore you exist as a being on this earth. This happens as a natural expression of the intelligence.



THE WHOLE UNIVERSE

may have emerged from the silence as a pulsation and will be submerged into the silence governed by the same intelligence. This I consider as a great Pranic pulsation. You are part of this great rhythm. Whoever understands the secret of pulsation, according to Spandan Upanishad, is free.



BEFORE THE GREAT SURPRISE

you will still have a chance. When you came out of your mother's womb, you took your first breath, and started a process - the process of living. The radical function of breathing is to make you alive. This function of breathing is continously on.



ONE DAY, THE BREATH

certainly will go out of you, as it happens in all moments of your existence. One day it will not come back to you and keep you existing within your body, how much you ever try to get it back. What a great surprise! When it happens you are dead.



THE WISE CONSIDER PRANA

as the connecting link between the body and the soul. Before the great surprise happens, by severing the connection, you have a chance to see yourself. So far the breath operates in our body and you remain as a small drop in the ocean of existence. There is no doubt; the drop has all the qualities of the ocean, in a subtle way. Take the chance to see the drop fully and understand it while you are alive.



SOMETIMES YOU MAY FEEL

more than a drop, an expanded drop, an enlarged drop, a bubble. While you are the bubble, try to understand, what makes you so shining and big? Always you are at the risk of a blast. Why fear the blast which is the natural consequence of the so called shining assumption as a great bubble?



WHEN THE AIR WITHIN

goes out, you are not anymore a shining bubble, you are the ocean itself. What happened to the drop which modified itself into the bubble? It has become the ocean. It is all a question of awareness. If you don't take the chance to see the bubble, the enlarged drop from within, when it breaks, you will not understand that you are the ocean and not the drop! That will be a great missing. Missing of the whole!



ESSENTIAL BREATH - THE BASE OF YOUR EXISTENCE!

While you exist in this body, and your breath being the essential sustainer of your existence, it is important for you to know your essential breath. It is like finding out the bubble which reflects the whole existence, instead of attempting to find out the whole existence, which is an impossible task. It is absolutely important to feel the essential breath, which stays at the very root beyond all modifications.



THIS ESSENTIAL BREATH

has all your qualities. To get in contact with the essential breath is almost like coming back to once own home. According to the change of circumstances, the essential breath changes constantly, to suit to the changing conditions. It changes its nature, quality and intensity, according to change of situations.



TO GET IN CONTACT

with the essential breath means, you have reached the very base of your existence.



BREATHING IS NOT

a conscious activity. It is an innate activity which happens intelligently, involuntarily, unconsciously. It started by the first breath and continues till you die. The essential breath is modified according to your placement, your situation in life, your mood, your activity so on and so forth.



THE BREATH IS VERY

sensitive and dynamic in its nature. We are moving on this dynamic wheel. Prana gets activated in your system through breathing. It goes into each and every cell of your body, and it goes out into the Nature from where it comes. During this process it will forward what is liberated by you to the plants.



THE VITAL SUPPORT

for the vegetable kingdom is carbon-di-oxide as oxygen is for the animal kingdom and hydrogen are for minerals. It goes through each and every cell of the plants. While it is in the body of the plant, it gets converted into food, with the support of sunlight, water and minerals. There again a great wonder happens, all dictated by the intelligence! It appears as grains, vegetables and fruits! When they are ripe, the breeze takes it down for you with abundant love!


You are existing on this love!

Swami Santhiprasad
Swami Santhiprasad, Spiritual Yoga Master & Yoga Guru



I have committed myself


to be available always for all of you and share whatever I have understood during the course of journey of my life, both in the Indian spiritual Yoga traditions and beyond, as a seeker. What we need in this world is few individuals who could commit themselves to explore their own inner world! It is really difficult to find few of them. However, I commit myself to be available always!


Love Swami Santhiprasad
Spiritual leader

•

Yoga Master

•

Yoga Guru
School of Santhi Yoga School, Kerala, South India
SCHOOL OF SANTHI YOGA SCHOOL
School of Santhi Yoga Teacher Training India
•
School of Santhi Yoga Teacher Training Europe
Traditional Yoga Teacher Training Schools in India & Europe for serious spiritual seekers - guided by Swami Santhiprasad
webmaster
l copyright © School of Santhi International 1996-2017 l
photos from www.ronkainen.se
l
sitemap
l
contact